Washington, D.C., August 17, 2017 – In written comments submitted to the U.S.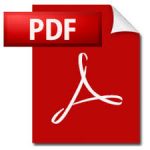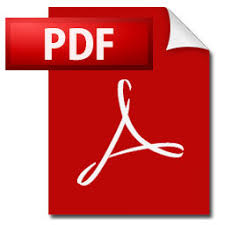 Department of Housing and Urban Development (HUD) on August 17, 2017 (copy attached), the Manufactured Housing Association for Regulatory Reform (MHARR) has called on the Department to withdraw a proposed "Interpretative Bulletin" (IB) concerning "frost-free" manufactured home foundations, which violates multiple provisions of the National Manufactured Housing Construction and Safety Standards Act of 1974 (as amended), as well as HUD's own regulations, and flies in the face of the regulatory reform policies of President Trump.
 While an August 8, 2017 report issued by the American Action Forum (AAF) — a Washington, D.C. policy organization — concludes that federal rulemaking and the imposition of new federal regulatory burdens on American businesses and consumers has fallen to record-low levels during the first six months of the administration of President Donald J. Trump, the HUD manufactured housing program, under its current Administrator, continues to churn out reams of new unnecessary and unnecessarily-costly de facto regulatory mandates, including its proposed "frost-free" IB, designated "I-1-17."
 As MHARR's comments demonstrate, the proposed IB is not, in fact, an "interpretation" of HUD's existing standards at all, but rather, a disingenuous manipulation of the IB process to substantively alter the existing regulations – and impose costly new requirements on consumers and thousands of smaller industry businesses — based on the opinions and conclusions of one individual with past financial ties to the 40-year, revenue-driven manufactured housing program "monitoring" contractor and the NAHB (National Association of Home Builders) Research Center, a subsidiary of the largest national association representing manufactured housing industry competitors.
 With no evidence whatsoever of systemic problems with "frost-free" manufactured housing foundations designed for – and used – in "freezing climates" under the existing HUD installation standards for homes in federally-administered states, which have been in effect for nearly a decade, and with no consideration of the significant cost impact of the substantive changes that it mandates, based on the fiction that it does not "change" the existing standards, the proposed IB is part of a broader pattern of action by the current administrator – an Obama Administration holdover parachuted into the HUD program nearly four years ago — which has substantially intensified the scope, extent, compliance burdens and costs of needless federal regulation on consumers and the industry, to the ultimate benefit of program contractors and industry competitors.
 The imposition of such unnecessary and baseless regulatory burdens on the industry and the largely lower and moderate-income American families who rely the most on manufactured housing and its inherent affordability, not only stands in direct conflict with the requirements and mandate of the Manufactured Housing Improvement Act of 2000 (enacted unanimously by both houses of Congress), but is directly contrary to the regulatory reform policies of the Trump Administration, which – as exemplified by Executive Order 13777 – seek to "alleviate unnecessary regulatory burdens placed on the American people."
 Based on these violations of applicable law, HUD regulations and Trump Administration policy, MHARR's comments call on HUD to withdraw the proposed IB.
 In Washington, D.C., MHARR President and CEO Mark Weiss stated: "The HUD proposed 'frost-free' IB, at best, is a purported solution in search of a problem that simply does not exist. At worst, it represents indefensible regulatory overkill that will needlessly harm Americans and American small businesses, while it simultaneously seeks to illegitimately divest the role and authority of state governments with respect to the installation of manufactured homes."  Weiss continued, "In either case, it should be resoundingly rejected by the Trump Administration and Secretary Carson." 
 The Manufactured Housing Association for Regulatory Reform is a Washington, D.C.-based national trade association representing the views and interests of independent producers of federally-regulated manufactured housing.