Washington, D.C., April 30, 2019 – The Manufactured Housing Association for Regulatory Reform (MHARR) in an April 24, 2019 communication to U.S. Department of Housing and Urban Development (HUD) Secretary, Ben Carson ( copy attached ), has called on the Department to federally preempt local zoning ordinances which discriminatorily exclude manufactured homes regulated by HUD pursuant to the National Manufactured Housing Construction and Safety Standards Act of 1974 and the Manufactured Housing Improvement Act of 2000.
As amended by Congress in 2000, federal law authorizes HUD to preempt any state or local "requirement" that impairs "federal superintendence of the manufactured housing industry" and the accomplishment of the federal purposes of that law, including, but not limited to, "facilitat[ing] the availability of affordable manufactured homes … for all Americans." The broad sweep of this language, in turn, was stressed by key congressional supporters of the 2000 reform law, who stated in a November 2003 letter to HUD (copy also attached) that such changes to the law give "HUD the legal authority to preempt local requirements or restrictions which discriminate against the siting of manufactured homes … simply because they are HUD-Code homes."
Given the fact that confronting and resolving discriminatory and/or exclusionary zoning and placement restrictions against HUD Code manufactured homes (as well as the availability of consumer financing) are top MHARR post-production priorities, the Association, in its communication, invites the Secretary – and HUD – to become fully engaged and join forces in advancing this critical matter, beginning with a study of the scope and impact of such discriminatory mandates as a first step going forward.
In Washington, D.C., MHARR President and CEO, Mark Weiss, stated: "Secretary Carson has specifically recognized the toxic impact of exclusionary local zoning on the availability of affordable housing and homeownership in communities around the United States. The 2000 manufactured housing reform law provides him with exactly the type of robust federal authority he needs to end such discrimination against manufactured homes and the millions of moderate and lower-income Americans who rely on HUD Code homes as a premier source of affordable, non-subsidized homeownership. Secretary Carson should – and must – take this bold step to ensure that manufactured homeowners are not discriminatorily excluded from entire communities based on either their income or their choice of housing."
The Manufactured Housing Association for Regulatory Reform is a Washington, D.C.-based national trade association representing the views and interests of independent producers of federally-regulated manufactured housing.
Please click on Image to open pdf
---
Re:Discriminatory And Exclusionary Zoning of HUD-Regulated Manufactured Homes-pdf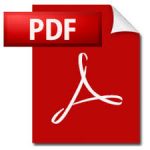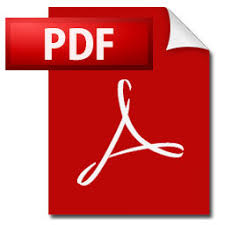 ---
MHARR calls on HUD Secretary to end discriminatory and Exclusionary zoning of HUD-Regulated Manufactured Homes-pdf