APRIL 4, 2018  
TO: MHARR MANUFACTURERS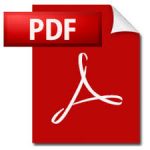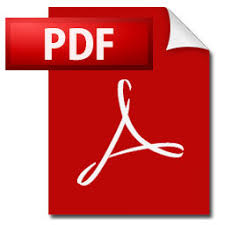 MHARR STATE AFFILIATES
        MHARR TECHNICAL REVIEW GROUP (TRG) 
FROM:           MHARR 
RE:               Formaldehyde Rule Implementation Date Change
Under a recent federal court order, the compliance date for formaldehyde emissions standards, record-keeping and labelling requirements (including requirements applicable to HUD Code manufactured homes) established by the U.S. Environmental Protection Agency (EPA) in its December 12, 2016 final Formaldehyde Standards rule — which had been extended by EPA to December 12, 2018 — have now been moved forward again to June 1, 2018.
The order, entered by the U.S. District Court for the Northern District of California in a case filed by The Sierra Club, followed a February 16, 2018 ruling by the court finding that EPA, under the Formaldehyde Standards for Composite Wood Products Act (15 U.S.C. 2697) and the Administrative Procedure Act (APA), lacked the statutory authority to extend the compliance dates set out in the original rule.  EPA and the plaintiffs, with the approval of the court, subsequently presented an agreed order to revert the relevant compliance dates back to June 1, 2018, as announced by EPA in a notice published in the April 4, 2018 Federal Register (see, copy attached).
Under the agreed order, "by June 1, 2018, and until March 22, 2019, regulated composite wood panels and finished products containing such composite wood panels that are manufactured [in the United States] or imported … must be certified as compliant with either the [Toxic Substances Control Act] Title VI or the California Air Resources Board [CARB] … Airborne Toxic Control Measures Phase II emissions standards … by a third-party certifier approved by CARB and recognized by EPA. Previously these products were required to be [TSCA] compliant by December 12, 2018."
MHARR, in May 15, 2017 comments filed with EPA pursuant to its Trump Administration Executive Order (EO) 13771/13777 regulatory review process, called for the retraction of certain record-keeping requirements in the EPA Final Rule which discriminate against HUD Code manufactured housing producers. MHARR has also called on HUD, in EO 13771/13777 comments filed with the Department, to delete its current Formaldehyde Health Notice requirement and related standards, based on the adoption of the EPA formaldehyde standards rule.  The Department is currently conducting that review.
MHARR will continue to closely monitor activities concerning this matter.
cc:  Other Interested HUD Code Industry Manufacturers